Parties By Sandi Catering Services is NOW Juice Caboose Catering under new proprietor Sue Delanzo!
Sandi would like to thank all of her clients for all of the business over the last 25+ Years. In February She made a move to Jacksonville, Florida to enjoy her retirement on the beach!
Sue Delanzo, Sandi's cousin, who has over 35 years in the food industry, has graciously accepted Sandi's Clients and has been servicing them with the same quality food and presentation they are accustomed too Please contact her at sdelanzo51@gmail.com to discuss all your catering needs.
Enjoy quality home made food, arranged in memorable presentations.
We specialize in catering small intimate Breakfasts, Brunches, Luncheons and Dinner Parties, as well as large Events and Receptions that include our Fabulous Finger Foods, and Desserts.
Need Help with the Planning? Easily handled with all the footwork and details taken care of, so you can enjoy! Parties by Sandi Specializes in Corporate & Business Luncheons and Events. We provide your choice of Complete Event Planning, Full Service, or Drop Off are available.
We offer our standard catering menu selections or custom menu planning which assures your affair will be one of a kind! ( Venues are available with seating up to 120 located in Cape May Court House, NJ and 200 in Seabrook, NJ) contact us for your next event!.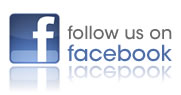 PHONE: Call (609) 675-4115
EMAIL: sdelanzo51@gmail.com